Nectar Mattress: Things You Should Know
How do you sleep at night? Do you ever wake up with back pain or side pain?
Finding the right mattress can alleviate that and encourage better sleeping habits.
The Nectar mattress is a popular and affordable choice for many these days given that these mattresses are supremely comfortable.
The Nectar also has some significant benefits that you can consider as you think about getting a new mattress.
What Is A Nectar Mattress And How Does It Work?
A Nectar mattress uses memory foam and gel quilted foam to create a unique sleep experience. It is available in six different sizes from twin to California king.
The thickness of the mattress is 11 inches and is considered to have a medium-firm feel. Its design allows for a cool night's sleep along with pressure relief to provide you with spinal support.
If you suffer from allergies, you'll be happy to know that the cover is created to keep out dust mites or bed bugs that can often cause havoc without you realizing it.
Comparison Table
People that Tend to Appreciate Nectar Mattresses
According to Tuck.com, there are specific sleepers that tended to like these mattresses compared to others. If you're someone that is on the heavier side and is over 230 lbs, it may not work out well for you.
It also depends on the way that you sleep, too. According to self-reported sleeping habits, the Nectar mattress tends to be best for those who prefer to sleep on their backs. Side-sleepers do relatively okay as do stomach sleepers.
What Makes Nectar Mattresses Unique?
Nectar mattresses have several different angles that make them entirely unique in the mattress market. Perhaps the most significant difference is their lifetime warranty in addition to their one-year trial period.
Most foam mattresses also tend to be 10" or less in thickness, but this one is just a bit thicker at 11" and is comprised of five layers building each mattress. Compared to other foam mattresses of this same size, you'll also see that nectar mattresses are less expensive.
Getting your Nectar mattress is also pretty easy for the common layperson. You have it delivered to your door, unroll it somewhere where it can fluff up, and you put it on your platform or box spring.
If you'd rather not do it yourself, you can take advantage of their services to have someone else set things up for you.
Taking A Look At The Layers
The design of the mattress is meant to promote circulation and provide you with enough support and an even distribution of your weight. There is a total of five layers of foam within each Nectar mattress that help to accomplish this feat.
Your first, or top layer, is the cooling cover. It works to keep you cool via air circulation and is also inherently resistant to bed bugs. That's a comfort by itself because you don't want to find yourself with uninvited guests.
The second layer is made of a quilted memory foam that is gel-based. The quilting is designed to encourage air flow, too. The gel also contours well to your body to create a customized feel to your mattress as you sleep.
The third layer is where you'll find a solid layer of gel memory foam. It is designed to provide you with a core that allows for efficient weight distribution. It also will give you pressure relief so as to not have those sore spots all over when you wake up.
The fourth layer is an adaptive, hi-core memory foam. This is where you're going to get the most support for your body. All of the layers end with the fifth base layer that provides you with a stable foundation for the entire mattress.
A Few Extra Details
The return policy is amazing. If you don't like your mattress at any point during your trial period, you can call Nectar and have them come up and pick it up at no cost to you.
If your mattress gets dirty, you can unzip the cover and spot clean it as needed. To really protect your mattress effectively, you're going to want to invest in a waterproof or water-resistant mattress cover. After all, you want to make sure your investment is taken care of in case of a spill.
Delivery After Purchase
You'll be surprised what happens when you get this mattress delivered. Nectar sends out a mattress that is compressed and rolled into a cylinder.
Once you place your order, depending on where you are, it will take anywhere from 2-5 business days before it gets delivered. Once it is delivered, you have the opportunity to test out your mattress for a full year, that's 365 days, to decide that you love it.
If you decide you don't want it during your trial year, you can request your money back without any issues. Additionally, you will receive a lifetime warranty for as long as you own your mattress, meaning the warranty won't transfer, but if you keep it, the warranty is good for life.
Public Perception (Other Nectar Mattress Reviews)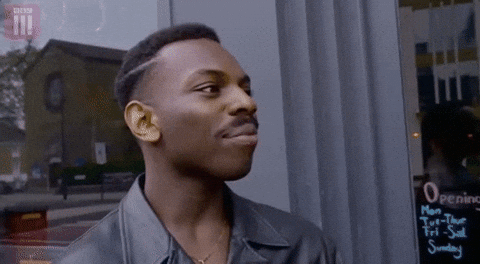 Via giphy
If you go out to Amazon, you're going to see plenty of honest and unfiltered reviews. Over 60% of them are positive, while between 20-30% are less than stellar, to say the least.
We're going to present you with a few different opinions, so you can make an educated decision about whether or not their feedback is applicable to you.
Amazon Customer Review #1
Nectar Twin Mattress 2 Pillows Included - Gel Memory Foam Mattress - CertiPUR-US Certified Foams - 180 Night Home Trial - Forever Warranty
#1 FASTEST GROWING BRAND IN THE U.S. - Recognized as the fastest growing e-commerce retailer by Internet Retailer, Nectar is a memory foam bed-in-a-box mattress designed for every kind of sleeper. Nectar is part of the Resident House of Brands.
TWO FREE PREMIUM PILLOWS INCLUDED - And with every mattress purchase, you also receive two free Nectar Premium Pillows. They will be found within the mattress packaging. ($150 value)
INDUSTRY LEADING 180 NIGHT TRIAL- You can try Nectar risk-free for 180 night and return it if you are not 100% happy (180 night trial is for orders on Amazon only). This is nearly 3 months longer than the industry standard.
NECTAR FOREVER WARRANTY - We guarantee Nectar for as long as you own the mattress. Longest warranty in the business (we checked).
IDEAL SUPPORT FOR ANY POSITION - Optimal level of firmness, coolness, breathability, and comfort. Nectar molds to your body, relieving all your aches and pains. It is firm enough to support you, but soft enough to be gentle where you're sensitive. Even on those 90° nights, Nectar sleeps cool, gently regulating heat for an ideal temperature all night long.
In one review from Megan Slusher, she had plenty of positive things to say about her California King Nectar mattress in a 5-star report she left on Amazon. "Absolutely love this bed!! I am a plus size, short girl and my husband is a big guy too, this is so comfortable for us!! To us it is the perfect softness."
She added, "The first night my back kind of hurt, but it was almost like it needed to get used to being more aligned. Since then, I no longer wake up with a sore body and no longer need 3 body pillows to sleep comfortable. I have slept so much better, and before this bed, we had a memory foam pillow top mattress (cost us 2,000), but this bed put the old one to shame!"
It even made her buy more from Nectar: "We did end up purchasing the mattress protector from nectar bc it is waterproof and adds a nice layer of protection to the bed, helping protect the warranty. (The warranty does not cover spills and such from accidents) The quality of the bed is amazing, something you would expect in a much more expensive bed!"
"I have read many complaints about the smell when it is first received, but we had only a very faint smell that was gone by bedtime (about 8 hours after opening)."
Amazon Customer Review #2
Sleep Innovations Shiloh 12-inch Memory Foam Mattress, Bed in a Box, Quilted Cover, Made in The USA, 10-Year Warranty - Queen Size
QUEEN MATTRESS: Drift into a sounder, deeper sleep on this memory foam 12-inch mattress ideal for any sleeping position and average to bigger body types.
COMFORT & SUPPORT: Get the best night's sleep every night, on the Shiloh mattress, with proven pressure point relief and personalized alignment.
MEMORY FOAM: Every body is unique and deserves personalized comfort - this memory foam mattress lightly cradles your body with a DuoComfort Design including a SureTemp memory foam top layer and premium support foam bottom.
DELUXE QUILTED COVER: Beautifully tailored quilted design with a luxurious feel.
MEDIUM FEEL MATTRESS: The Shiloh mattress, with a medium feel, provides head to toe comfort so you wake up feeling refreshed, recharged and ready to take on the day.
Another 5-star review comes to you from Brett Steffan with nothing but praise for his Nectar queen mattress. "Traded in my ten year old Serta spring mattress and couldn't be happier. I cross shopped several brands, including Helix, Purple and other various memory foam manufacturers, and decided on Nectar for the price point and the number of positive reviews I had seen across various websites. So far, the mattress has been great."
He mentioned here the "smelly" issue too: "In terms of off-gassing, there was some initial smell, but I didn't notice it after 24 hours. The pillowed lingered for a couple extra days but leaving them off the bed while I was at work fixed that issue."
And lastly, his comment about the mattress' feel: "The mattress itself is definitely a medium firm, so if you're looking for a more plush feel, plan on a topper or looking elsewhere. The mattress provides plenty of support and does an excellent job of relieving pressure points, even at the medium firm level. Take that for what it's worth, though, as I'm also partial to medium firm…that's what I've slept on for the better part of my life."
Amazon Customer Review #3
Linenspa 8 Inch Memory Foam and Innerspring Hybrid Medium-Firm Feel-Twin Mattress, White
8 inch hybrid mattress combine hypallergenic memory foam with the traditional support of an innerspring mattress for a medium-firm feel perfect for kids rooms, guest beds, or an affordable low-profile option
A plush layer of memory foam helps align the spine to minimize pressure points for increased comfort
Finished with a cozy knit cover, this mattress is compressed as a bed in a box for convenient delivery and setup
Available in a medium firm 8 inch profile, a medium 10 inch profile, or a plush 12 inch profile that also features gel infusions and individually encased coils
Packaging process may leave small brown flecks called carbons in the mattress packaging; These carbons are harmless pieces of plastic and will not stick to your mattress; 10 year limited warranty
On the other end of the spectrum, there are some one-star reviews, too. GGibson left a reply indicating that the mattress did not provide the best experience. "We ordered our NECTAR Queen Mattress on June 28th and received our new mattress on July 3rd. I was so excited when I got notified that it had been delivered that I ran home for lunch so I could get the mattress opened and let it begin to expand, in hopes that we could sleep on it that night. I lugged the big blue duffel upstairs (it's not light) and I opened the mattress in our bedroom. I unrolled it on the floor and laid everything out so it could expand."
Here goes the "smelly" issue again which didn't go well with the reviewer: "Upon opening it I noticed a VERY strong chemical smell, especially from the pillows. I opened one of our windows and turned on the fans and left the house to go back to work. I arrived home after work and rushed upstairs to see how the mattress was expanding. As soon as I go into the hallway to our room I noticed again the strong chemical smell, like wet paint."
Unfortunately for him, the mattress didn't expand well as expected: "As I rounded the corner, I saw that the middle of the mattress was expanded but the top and bottom were not. Both ends were only expanded to about 75% of what the middle was. I chalked it up to the compression packaging and began the process of removing our old mattress and moving the Nectar onto our bed frame, hoping that it would expand."
How It Compares
Image via pixabay
There are several different foam mattresses on the market today. You've got Casper, Purple, Leesa, GhostBed, Saatva, all alongside Nectar. Most of the other mattresses are 10" or less in thickness, so it's where the Nectar mattress shines a little brighter.
The support tends to be fantastic according to most of the reviews on just about every single mattress type. If you want something without a bounce, though, you're going to be more inclined to go with either the Casper or the Nectar.
Of course, if you're interested in a top-notch warranty or an excellent trial period, Nectar has the best option. Others like the Leesa, Casper, and Purple have 10-year warranties. GhostBed has a 20-year warranty. The trial periods for all of them tend to run right around 100 nights, which is markedly different from Nectar's 365-day trial.
On the bright side, all of them offer free shipping for their mattress. Most, if not all of them, are willing to take back the mattress if you don't like it so long as the decision is made during the trial period.
What We Think
We think that the Nectar mattress is a solid choice when it comes to a foam mattress. In today's day and age when shopping in-store can be difficult, you have several wonderful online options to choose from in a mattress that can be delivered to your doorstep.
With all of the choices that are out there, we feel that the Nectar mattress is one of the best if for their excellent trial period and money-back guarantee. If you don't like it, you've got nothing to lose and a better night's sleep to gain.
Last update on 2021-01-21 at 15:32 / Affiliate links / Images from Amazon Product Advertising API